Water Heater Installation & Repairs
Locally owned and trusted water heater installation and repair experts, Blaine Heating & Air Conditioning is proud to provide service throughout the Greater Merced area.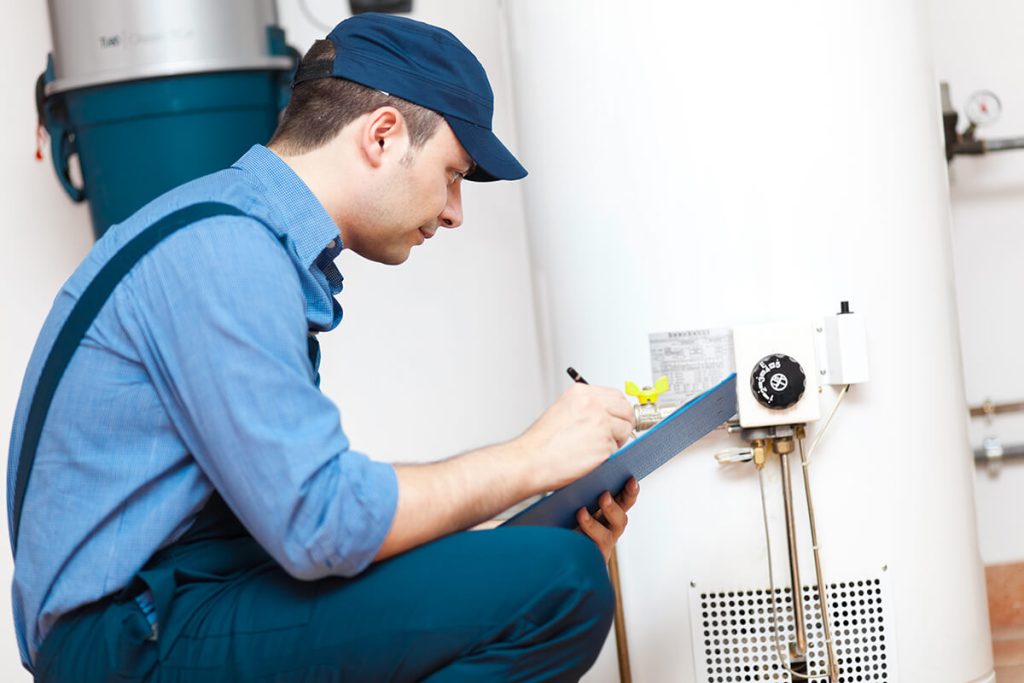 Repairing or replacing your water heater can be easier than ever
If you are a homeowner who uses hot water for showers, laundry or to clean the dishes, odds are you rely on a water heater. Blaine Heating & Air Conditioning understands the important role water heaters play in every comfortable home. With that being said, we know how important any repair or installation is as well.
Water heaters work hard to give you a steady supply of hot water, but how do they work?
A standard water heater burns gas to heat water stored inside an insulated tank. Coldwater then enters through what is known as a "dip tube" and fills the bottom of the tank. As the built-in thermostat monitors the temperature of the water, it will be able to sense when the cold water entering and ignites the gas valve. Next, the air is drawn in from below the water tank and mixes with the gas. The main burner ignites and the exhaust and continues to heat the water until the set temperature is reached.
As with an electric water heater, it essentially functions in the same way. The only difference here is where the energy source is coming from to heat the water. 
When your current water heater is failing to do its job properly, you can count on Blaine Heating & Air Conditioning to provide high-quality water heater repair. Regardless of whether you have a gas water heater or an electric water heater, your system is constantly working behind the scenes to provide you with hot water. The longer they run, the likelihood of issues occurring increases.
Here are some common water heater issues:
Not producing hot water
Leaks
Discolored water
Concerning noises
Slow reheating time
Burner or pilot does not stay lit
"Smellable" hot water
Water Heater Installation
Having hot water available in a home is a great thing to have but when you have to pay for repair after repair or decide you are finally done with those "great" cold showers – start looking at your options for a water heater installation with Blaine Heating & Air Conditioning. We have just what it takes to help you make the right choice for an installation.
Every water heater installation revolves around our customer's satisfaction. We begin with an initial consultation to talk about your options, best pricing, and help you decide on the most suitable water heater for you. Next, we schedule an appointment and get your water heater into place. On the day of installation, we will clear a path to install the water heater smoothly connecting it to the appropriate power source. Once your satisfaction is met, we will go over the necessary information and clean up after ourselves.
If you are looking for professional water heater repair or installation services, give Blaine Heating & Air Conditioning a call today at 209-723-0062 to get scheduled.
In addition to water heater installations and repairs, Blaine Heating & Air Conditioning also has water heaters available for purchase. We will be able to take it a step further and professionally install the system as well. Get in touch today!