Locally owned and trusted kitchen hood installation experts, Blaine Inc. Heating & Air Conditioning is proud to service throughout the Greater Merced area.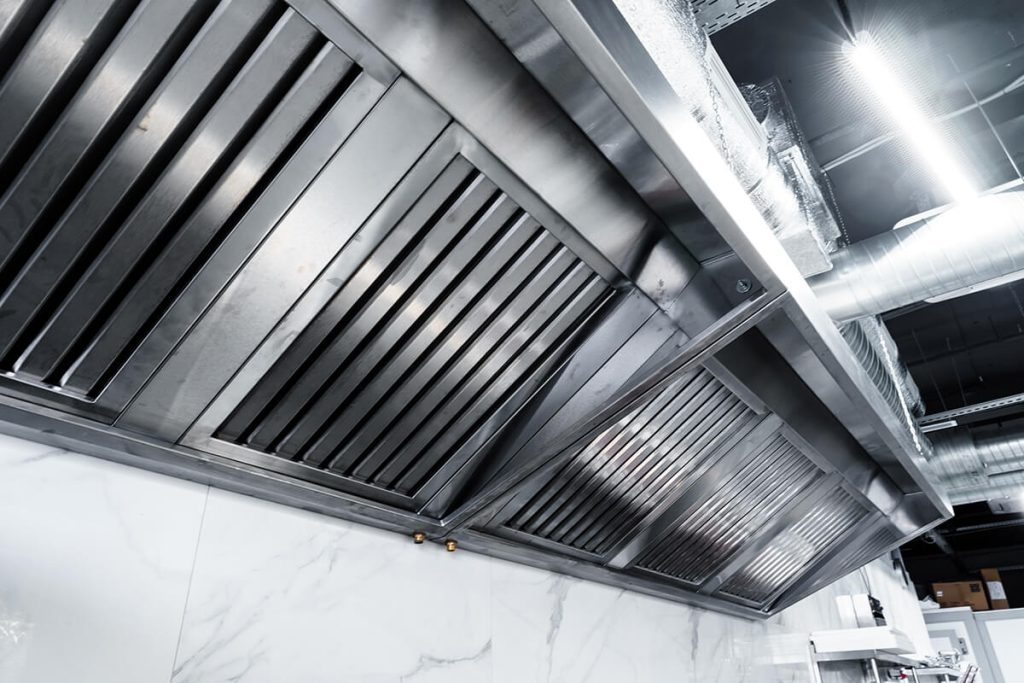 Commercial Kitchen Hood Installation in the Greater Merced Area
The kitchen is the heart of any restaurant. When designing a commercial kitchen space, you probably question some major factors like "what range hood will fit best in my kitchen" or "what kitchen hood can I get that will draw the most exhaust fumes out of my space?" Blaine's Inc. Heating and Cooling technicians are trained and licensed for commercial kitchen hood installations no matter the make, brand, style, or size. Our technicians will be able to guide you through the decision-making process and provide a high-quality installation experience. We know the importance of having a function and well-operated kitchen, and that starts with choosing the right hood.
Commercial kitchen hoods draw exhaust fumes, steam, and cooking smells from the kitchen space and push it outside. This prevents the kitchen from overstuffing with fumes and helps the kitchen staff work without smoke by ventilation. A major factor in commercial kitchen hood installation is the process of connecting the ductwork correctly.
Functions of Commercial Kitchen Range Hoods:
Used for collecting and ventilating condensation from steam, vapor, and moisture.
Used for ventilating heat, smoke, and grease.
Types of Commercial Kitchen Range Hoods:
Wall Canopy
Island Hoods
Low Canopy
Back Shelf
Passover
Food Truck Hoods
Blaine's Inc. Heating and Air Conditioning has been installing commercial kitchen hoods since 1970 and is well equipped to install and make, brand, or model for your desired outcome. 
Kitchen Hood Services Include:
Preventing contamination of exhaust hood
Controlling kitchen temperature
Improving efficiency and sealing gaps
Ductwork
Managing air quality
Restricting odors
Now that we have cleared the air, give Blaine Inc. Heating and Air Conditioning a call for professional commercial kitchen hood installation services!