Thermostat Installation & Replacement
Blaine Heating & Air Conditioning specializes in thermostat installation and replacement. We proudly serve throughout the Greater Merced area.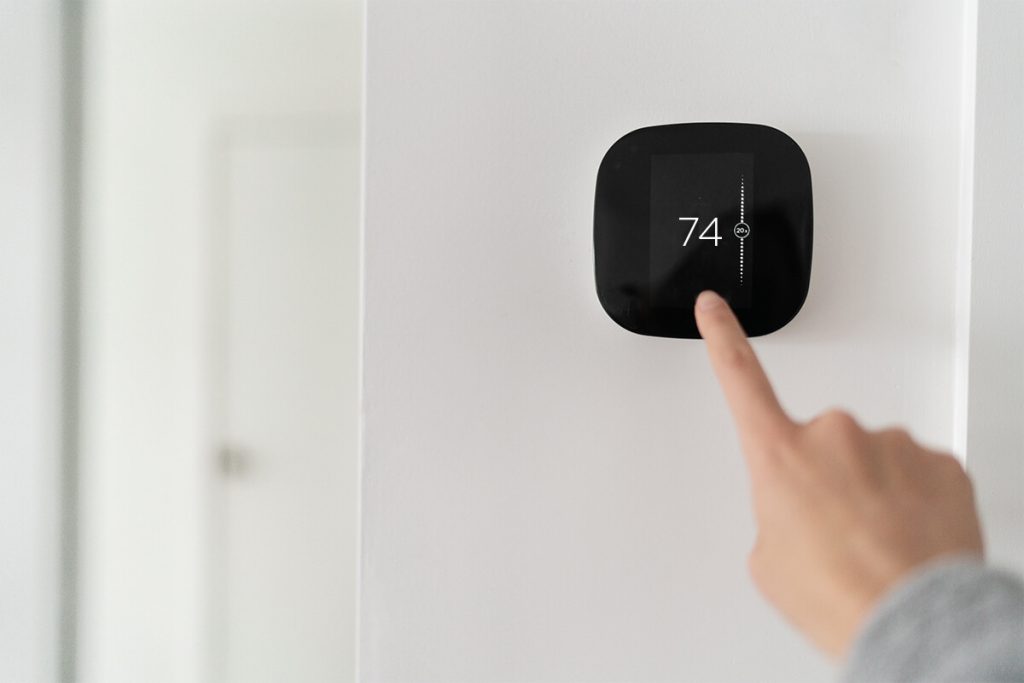 Find the Thermostat that Works Best for You
Thermostats are a vital piece to have inside a home. They are the main control unit for a home's heating and cooling system and at Blaine Heating & Air Conditioning, we believe you deserve to live in control of your comfort. 
Maintaining your home's most comfortable climate starts with a high-functioning, professionally installed, or replaced thermostat. If you are on the hunt for an upgraded thermostat or a new installation, there are many benefits that Blaine Heating & Air Conditioning can help you achieve.
Benefits of Thermostat Installation
Besides the satisfying aesthetic look of a new thermostat, there are numerous good reasons to consider when making the switch to a new system.
For starters, energy bills will be affected greatly. Over time, thermostats have been updated and are much more efficient in their process. Programmable and smart thermostats, If coupled with other heating & air equipment, can be set to create a cycled heating and cooling schedule for allowing to save money on what could've been wasted use. 
Updated thermostats offer more reliable read-outs on your home temperature. Using modern technology, digital thermostats are much easier to read and manage with screen control offering the full capability of control over the climate of your home.
When coupling your new thermostat with your HVAC system, you can manually create specific zones within your home to allow the flexibility to maintain certain temperatures in each zone. This also is another way to reduce energy costs.
Schedule an appointment online or give us a call at 209-723-0062 for thermostat installation and replacement you can trust.
Without a properly functioning thermostat, you can be left with concerning bills, expensive repairs, and an uncomfortable home. Fortunately, your solution is only one phone call away! Blaine Heating & Air Conditioning has been in the comfort industry replacing thermostats since 1970. If you are looking to upgrade to a high-functioning thermostat, give us a call at 209-723-0062 to schedule an appointment today!
Signs you should replace your thermostat
HVAC system will not turn on or off
Old and outdated
Spike in energy bills
Faulty or inconsistent temperature readings
Fluctuations in internal temperature
Non-responsive thermostat
No matter where you live, your thermostat should be providing you with the ideal home temperature 24/7 and 365 days a year. Having a replacement could be your answer to saving money in the long run, keeping your family comfortable year-round, and lead to substantial saving on energy waste.
Blaine Heating & Air Conditioning Thermostat Installation and Replacement
Thermostat installation and replacements are some of the many home improvement projects that can not only give you better temperature control in your home but can save your energy bills from racking up. From consultation to installation, Blaine Heating & Air Conditioning will be your partner through the process.