Air conditioning unit not keeping you cool? Blaine Inc. Heating & Air Conditioning specializes in air conditioning repairs. We can get you back to cool in no time.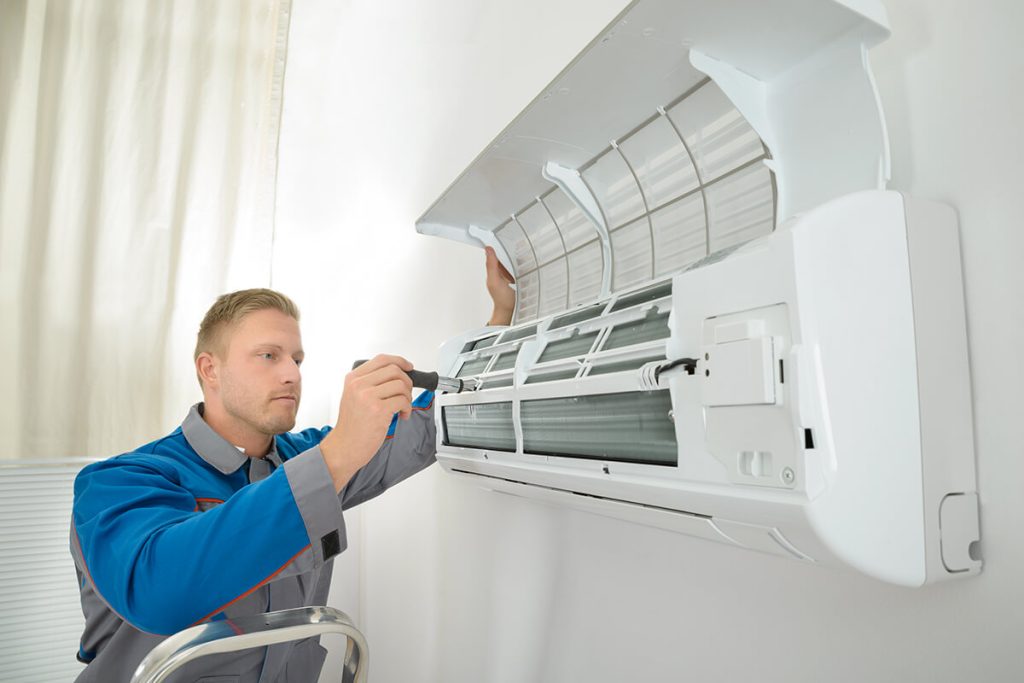 Stay Cool, Calm, and Collected with Blaine Inc.'s Air Conditioning Repair Services
The Greater Merced area has some of the greatest weather but when the summer heat kicks in and your AC unit begins to fail, you need an air conditioning repair service you can rely on. The right kind of passionate air conditioning experts for this job can only be found at one place, Blaine Inc. Heating & Air Conditioning in the Greater Merced area. We are here to support the residents of Merced, Livingston, Atwater, Los Banos, and Turlock with all their AC repair needs.
We are committed to our customer's satisfaction which is why our air conditioning repair service is built to ensure your system will run smoothly for the long run. Here is what you can count on with every air conditioning repair job:
Approved price before we start
Diagnosis and full tune-up
Thorough system cleaning
Clearing of any clogged drains
Restore motors, compressors, and coils
Repair leaks and internal issues
And satisfaction is 100% guaranteed
At Blaine Inc. Heating & Air Conditioning we take pride in providing trustworthy services throughout our community and strive to provide home comfort to all our customers. If you are in the Greater Merced area and need a professional air conditioning repair service you can trust, give us a call today at 209-723-0062 to get scheduled for some cool and comfortable air!
How Do I Know if I Should Repair or Replace my AC?
Eventually, every commercial or residential property owner will run into an issue with their AC unit. Maybe your unit has been poorly maintained and spitting out dust or it simply is not giving you the cool air you desire. Whatever the issue you may be experiencing is – this question arises for everyone at some point. When trying to decide, many factors should be considered from cost-effectiveness to proper function. To help our customers with this debacle, here are the common factors you should consider when deciding to repair or replace your AC unit:
Age of the unit
Consider the repair costs & frequency
Long term investment
Safety
Utility Rates
There are a lot of things to think about when dealing with air conditioning repairs and Blaine Inc. Heating & Air Conditioning is happy to provide some professional guidance today! Give one of our experts a call today to talk about your options and get you started on your journey back to comfort. After all, we've been doing it since 1970. 
We're hiring installers! Must have HVAC experience. Good benefits. Call 209-723-0062 to learn more!