Air Conditioning Maintenance
Looking to schedule trustworthy AC maintenance in the Greater Merced area? Blaine Heating & Air Conditioning performs AC maintenance service you can trust!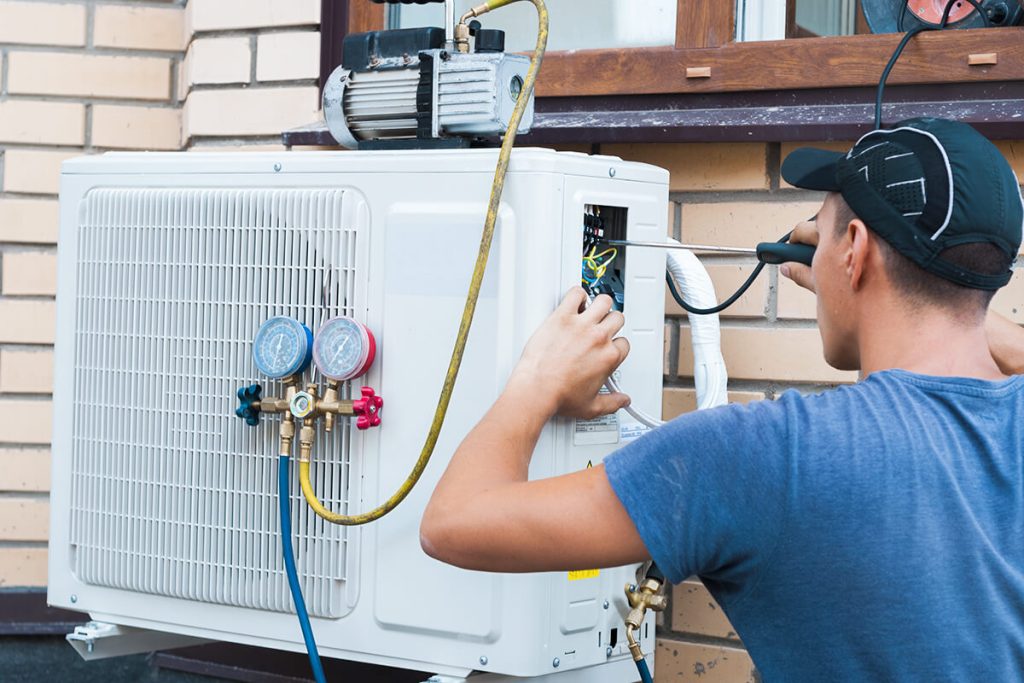 Reliable Air Conditioner Maintenance
Giving your air conditioner proper maintenance from the get-go could save you from a myriad of troubles in the future. Proper maintenance could help you avoid expensive repairs, emergency breakdowns, and spendy replacements. We know how expensive air conditioning repairs and replacements can be which is why Blaine Heating & Air Conditioning AC maintenance services are built to make sure your air conditioning gives you the cool air you deserve for the long run. Our certified technicians are passionate about what they do and will help guarantee your satisfaction is met all season long.
Air Conditioner Maintenance Checklist
California has some of the best weather year-round, and it is typically pretty warm. This means your AC will be in heavy use for a few months so giving it a thorough tune-up before the warm months hit can prevent many problems from developing.
Here is what our air conditioner maintenance service includes:
Air filter replacement and/or inspection
Clean the condenser coils
Check thermostat for proper function
Lubricate motors and fans
Recharge refrigerant
Ensure drain lines/pan is clear
How Often Should you Service your Air Conditioner?
Although no two air conditioning stories are the same, the general rule of thumb is to schedule an air conditioner maintenance tune-up at least twice a year. Typically one time in the fall, before the cool weather floats in, and once in the spring when the weather begins to defrost and warm up.
If your air conditioner has gone a while without some love and care and has been experiencing only wear and tear, there are some options to consider. Give your local heating & air conditioning experts a call to have your system professionally maintained or attempt simple maintenance in-between visits.
Here are a few housekeeping tips for your air conditioner:
Clean debris in and around the unit
Straighten up air conditioner fins
Clean the fan, fins, and coils
Clean evaporator drain and unclog mold build-up
Need air conditioner maintenance today? Call Blaine Heating & Air Conditioning at 209-723-0062 for guaranteed satisfaction throughout the Greater Merced area.