Since opening their doors over 50 years ago, Blaine Inc. Heating & Air Conditioning AC1 has always had one goal in mind: keeping their customers comfortable. From record breaking heat waves to early, cold winters, their team has seen it all.
After working nine years in the heating and cooling industry, owner Roger Blaine decided to start his own HVAC business from his garage in 1970. The business was originally called Blaine Sheet Metal and ran in Delhi, California. At the time, Roger was the only technician on the team. Londa Blaine had previous experience working with heating and air conditioning companies and dropped out of school to help the business. The two ran Blaine Sheet Metal for about six months until Roger eventually took on a partner and picked up a few more employees. The company soon began to grow.
In the year 1997, the team decided to build their own building in Merced, California and change their name to Blaine Incorporated Heating and Air Conditioning. To this day, the company is located & runs in the same building.
Fast forward to 2021, the wonderful team is still located in Merced, California and decided to do a rebrand. All great things deserve a refresh! The business decided to update their logo, colors, and added AC1 to the name. The crew at what is now known Blaine Inc. Heating & Air Conditioning AC1 continues to provide comfort to those in the Greater Merced area.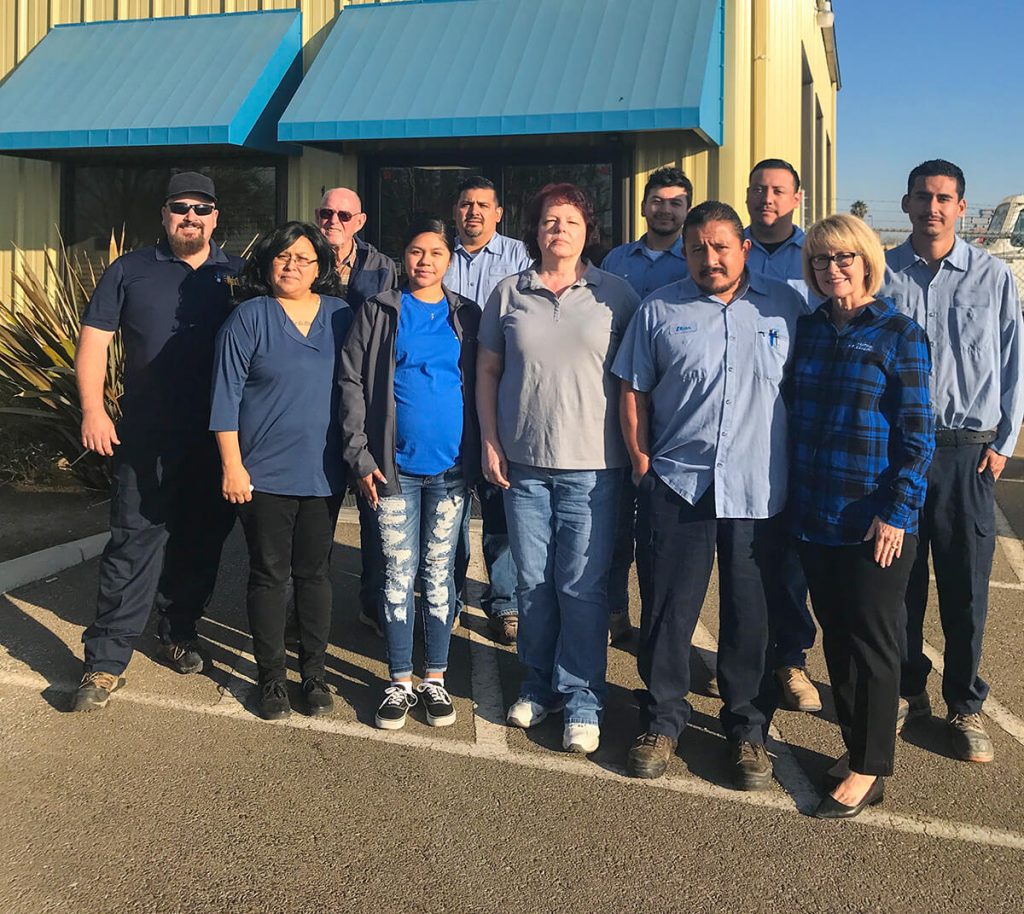 The team at Blaine Inc. Heating & Air Conditioning AC1 understands the HVAC industry is always changing and likes to keep it interesting. They find the importance in always keeping up-to-date and learning new things as they come up. It's an ever-changing industry. Roger and Londa's daughter, Carie, has been working with the business as well as the "Installation Coordinator." Carie has continued to help the team tremendously, takes on extra work, and is often the decision maker.
Today, Blaine Inc. Heating and Air Conditioning AC1 has 12 employees and strives to provide comfort to the Merced, Stanislaus, and Mariposa counties. We're proud to serve the cities of Merced, Atwater, Livingston, Los Banos, and Turlock with HVAC services they can trust.  The crew looks forward to growing and meeting the needs of those in their area. Keep comfortable!