Air Conditioner Replacement
Blaine Inc. Heating & Air Conditioning provides professional air conditioning replacements and more! If you are in the Greater Merced area and want comfortable cool air again, give us a call!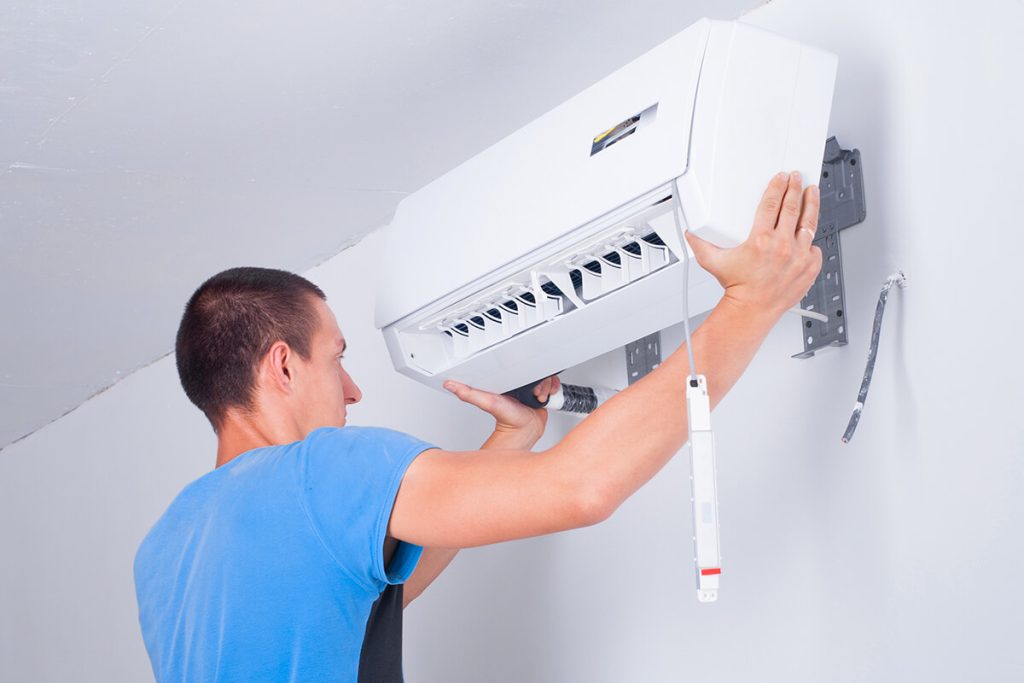 Back to Comfort in no Time with Trustworthy Air Conditioning Replacement Service
Even some of the best air conditioners will come to the end of the cold air road and air conditioning replacement becomes the best financial and most satisfying option. Depending on what type of comfort you are searching for, it is important to understand all of your options.
As the air conditioner installation industry leader, Blaine Inc. Heating & Air Conditioning is well equipped to guide you through the decision-making process giving you expert advice. Our focus is on our customers which is why we can promise quality workmanship at a fair price. With our teams' combined knowledge, experience, and passion, we make our installations as smooth as possible so you can sit back and stay cool.
Call 209-723-0062 today to schedule professional air conditioner replacement with Blaine Inc. Heating & Air Conditioning.
On every job, this is what you can count on – approved price before we start, we wear shoe covers in our home, we clean up after ourselves every time, quality workmanship at a fair price, licensed, trust certified, and satisfaction 100% guaranteed.
Signs You are Ready for a New Air Conditioning Replacement
Hopefully, you have stumbled across this page because you are at some point in the air conditioning replacement journey. Whether you are in the research stage or ready to book the stage, Blaine Inc. Heating & Air Conditioning can help, and if you're here just for fun – welcome!
As the cold air in your home stops doing its job and the repair costs keep making an appearance, it may be time for a new unit. Here are some signs you might be ready for an air conditioning replacement:
Your AC unit is not feeding cold air evenly throughout your home
The AC is excessively leaking
The repair costs on your current AC unit is adding up to be more than purchasing a new system
Your system is older than 15-20 years old
Excessive breakdowns, repairs, and uncomfortable air can leave homeowners in a constant struggle. If you are a homeowner in the Greater Merced area and are ready to start your journey to comfort, the certified technicians at Blaine Inc. Heating & Air Conditioning are just one phone call away! We're here to help the residents of Merced, Atwater, Livingston, Los Banos, and Turlock.
Providing comfort since 1970, we have what it takes to keep you comfortable year-round with air conditioning repairs, maintenance, replacements, and more!  Don't let a failed AC disrupt your comfort – give Blaine Inc. Heating & Air Conditioning a call at 209-723-0062 to schedule a furnace repair today.