Blaine Inc. Heating & Air Conditioning specializes in heat pump repairs, maintenance, and replacements. Call today for professional services in the Greater Merced area!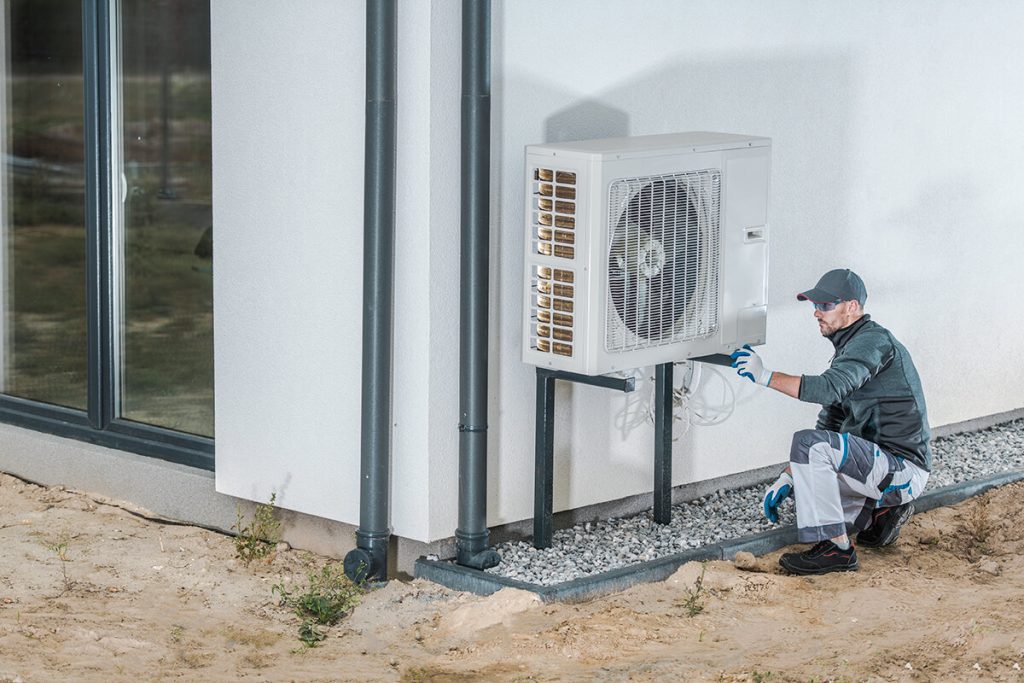 What is a Heat Pump and How Does it Work?
Understanding the functions of a heat pump is a bit technical but don't worry – we're here to break it down for you! A heat pump functions as both an efficient heating and cooling system and is installed on the outside of your residential or commercial building. Using a refrigerant, the heat pump can pull both cold and warm air from outside providing your home with desired temperatures.  Even in the winter, the heat pump has the ability to find heat even on the coldest of days, keeping you and your family warm.
Heat Pump vs Furnace vs Air Conditioner
Have you ever wondered what the difference is between an air conditioner, heat pump, and a furnace?
What differentiates a heat pump from both a furnace and air conditioning unit, is that it functions as both a heating and cooling system in one piece of machinery. In the summertime, heat pumps and air conditioners function as the same thing. They both use compressed refrigerant to extract heat and transfer it into cold air. The difference in the wintertime is that the heat pump can also warm up your home from pulling warmer air from outside, unlike an air conditioning unit.
Now, the difference between a heat pump and a furnace is pretty straightforward. A furnace operates through a heating cycle using either electricity or gas and is dispersed throughout your residential or commercial building. Heat pumps use renewable energy which can help you save some money on utilities since it is a single unit providing both efficient heating and cooling.
Heat pumps are growing in popularity throughout California and all types of climates because of their versatility and their renewable energy power. Utilizing natural air around your home, it is no wonder people are realizing how beneficial heat pumps are. If you are looking for a heat pump installation service, our certified and licensed technicians are ready to assist.
Your heat pumps work hard to provide your home with heating and cooling power consistently. Considering these efficient systems are always on the clock, the likely hood of wear and tear on your system is common. Knowing some of the most common heat pump issues can help prevent a problem in the future. Some common heat pump problems are:
Refrigerant leaks
Broken reversing valve
Poorly maintained unit
Unusual/ extreme weather conditions
Blocked unit
If your heat pump is not meeting your needs of comfort, give the heat pump professionals at Blaine Inc. Heating & Air Conditioning a call so we can get you scheduled and back to comfort in no time.
Since heat pumps are used year-round, it is important to schedule maintenance check-ups to ensure your system continues to keep you cool and comfortable 24/7, 365 days a year. Simple maintenance procedures could prevent the possibility of your heat pump failing and leaving you without cool or warm air. If you need heat pump maintenance, Blaine Inc. Heating & Air Conditioning has you covered.  
Looking to get a heat pump maintenance, repair, or replacement? Call Blaine Inc. Heating & Air Conditioning at 209-723-0062 to get started!