Ductless Air Conditioning
When it comes to AC units, there's many different options to choose from. Ductless mini split AC systems are an excellent choice when trying to ventilate many different parts of your house. Due to their smaller size, and the fact that they don't rely on ductwork, you can keep every area in your home just how you like it.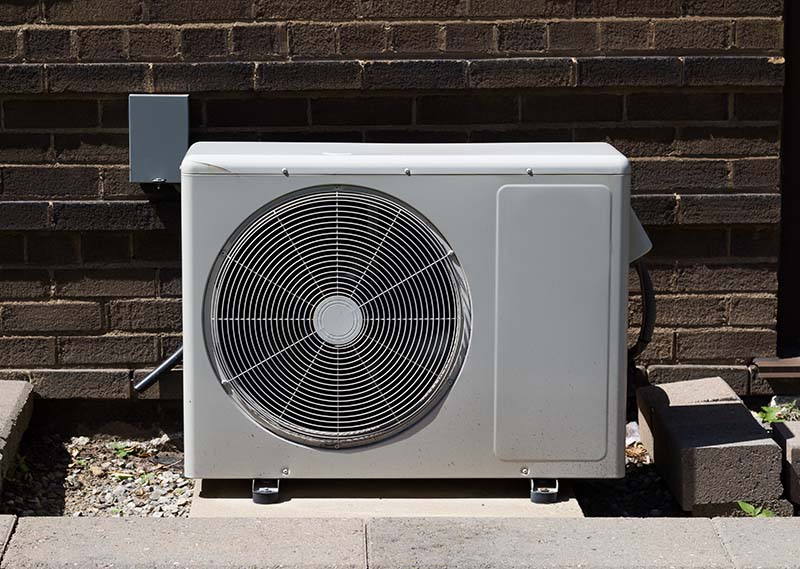 What is a Ductless Air Conditioning System?
Ductless mini-split systems rely on an exterior condensing unit to cool air within the home. They don't travel through ducts, but instead, through mounted units that can be positioned on walls or ceilings. Depending on how many units you own, you can mandate and control the temperatures of many different rooms in your home. Do you prefer a warmer room at night but one of your family members or roommates likes a cooler climate? With a ductless split system, you can avoid bundling up through the nights. Keep your room the way you like and live in comfort.
Benefits of Ductless Systems
Ductless AC systems differ greatly from central AC units, and in turn, have many different benefits. Some of these include:
Better Efficiency – Since the air within ductless systems doesn't need to spend time traveling within ducts, air is administrated faster, cooling homes in a shorter period of time. This leads to better results, for a lower energy amount.
Zone Heating & Cooling – Ductless systems allow for individual rooms to be heated and cooled separately, letting each room in your home or business meet the desired temperature.
Smaller Ductless Systems – Ductless systems are less bulky and more visually appealing, taking up less space within rooms.
Price – Not only do ductless systems administer air faster, but they can save you money on energy bills. What's more, is that since they don't require ductwork, they are usually less expensive to repair and maintain.
All ductless AC units require is a 3–4-inch wall opening that can connect to separate sections. Our technicians can easily install the right size of ductless systems within your home and will consult you on the best unit possible.
Keep your ductless ac unit in good hands with regular maintenance from our technicians at Blaine Scheduling maintenance appointments can help prevent larger, costlier repairs from occurring down the line. Many times, repairs occur due to negligence. By keeping up with the health of your unit, you can preserve the life of it in the long run. Don't wait, contact us today!
For a consultation on ductless system installation, don't hesitate to contact Blaine Heating & Air Conditioning at 209-723-0062. We can't wait to be of service to you!