Blaine Inc. Heating & Air Conditioning specializes in furnace replacements and more! We are the local heating and air experts of the Greater Merced area.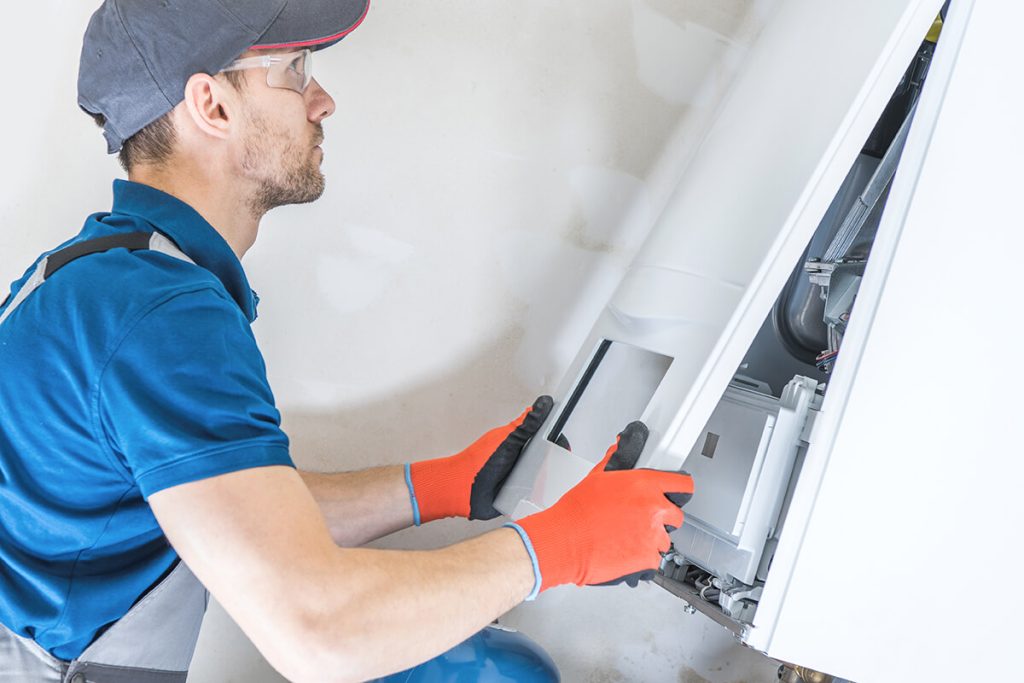 Your Heating Bills Could use a New Look too
Any season is a good season for a furnace replacement. Installing a brand new furnace can keep your heating bills low, your satisfaction high and your comfort just right. With Blaine Inc. Heating & Air Conditioning, no furnace replacement is too big or too small. With over 50 years in the heating and air company business, our technicians have the proper training, certifications, and passion to get the job done right the first time, every time.
Call today at 209-723-0062 or book online to schedule a furnace replacement or any of the other expert services we offer!
Whether you are renovating, moving, or looking for a better system for your home, Blaine Inc. Heating & Air Conditioning can ensure you will receive the highest quality work and professional recommendation to get you the furnace that is perfect for you and your needs. Furnace replacements require professional techniques to ensure the process goes as smoothly as possible. Here is what you can count on with every furnace replacement job:
Approved price before we start
Shoe covers are worn at all times
Clean up after ourselves every time
Quality workmanship
Satisfaction 100% guaranteed
To Repair or Replace Your Furnace?​
Ah the million-dollar question  "to repair or replace my furnace?" well, as summer comes to an end and colder weather strolls in, now is the best time to decide on whether repairing or replacing your furnace is the most beneficial for your specific situation. When winter arrives, it is important to have a furnace that is fully operating because there is nothing worse than waking up in a freezing home. So, to ensure you stay warm throughout the cool months, consider these few factors when deciding on repairing or replacing your home's furnace:
How often do you repair your current system?
Would a proper functioning furnace reduce your heating bills?
Is your furnace providing the type of comfort you want?
Is your furnace more than 10 years old?
What are the costs of the repairs?
What is the long-term investment of a new system?
If you are still debating replacing your furnace and would like more guidance, please feel free to call one of our licensed technicians to discuss your options. The team at Blaine Inc. Heating & Air Conditioning is always happy to help!